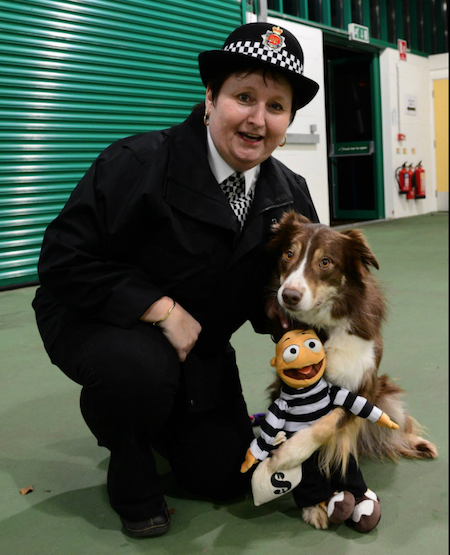 Kim Lyddon – Founder and Head Trainer
a
Paw Performance and Simply Canine Freestyle was created out of Kim's passion for dogs and her enthusiasm for the sport.   Kim competes at the top level in the UK with her border collie Tyler, having qualified in her first Crufts semi-final she got to the 2015 Crufts finals where she came Runner Up.  In 2016 and 2017 she qualified for the finals again where she repeated her success from the previous year missing out on first place by just 0.2 points.  Her success continues after securing a place in the 2018 Crufts HTM Freestyle Semi Finals.
Kim and Tyler are part of the HTM GB Team competing in the 2017 Open European Championships in Belgium this year.
Kim also owns and competes with her Pyrenean Sheepdog Archie, who has qualified into Advanced and now eligible to entry Crufts Semi Final Freestyle classes.  Archie and Kim have regularly been part of Richard Curtis's Crufts and Discover Dogs demo team.
Kim is a Kennel Club Heelwork To Music / Canine Freestyle judge.  She is a Karen Pryor Certified Training Partner (KPA CTP – Distinction) and a IABTC Approved Instructor. (Distinction)
Catherine McKay – Dog Trainer

 
a
Catherine has owned and trained her Border Collie Skye in a variety of activities such as Heelwork to Music, Working Trials and Agility. Skye has experienced many fear issues since being a pup which led Catherine into intensive study of dog psychology and behaviour which has formed the foundation of her training approach.  She has recently got a new addition to her family, Tasha, a border collie and is currently studying for her Masters Degree in Clinical Animal Behaviour at Lincoln University.
Catherine has qualified to judge Kennel Club Canine Freestyle / Heelwork To Music classes and is an IABTC Approved Instructor.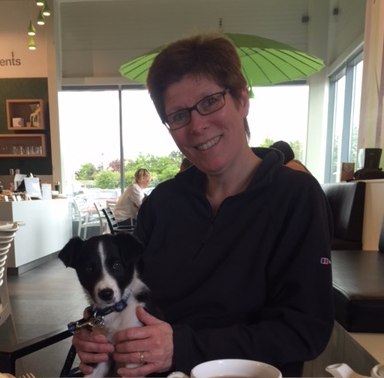 Both Kim (that's my dog's name) and I have been attending heelwork to music classes with Kim and Catherine since day one and we knew them and their dogs before that through going to other trainers.
We have found them to be fun, relaxed and rewarding and I feel that I have become more confident in my training so much so that I have finally talked my husband into letting me have a puppy (Sally) and we are now attending classes with her too and  she is loving it.
Irene Brooks
Training with Kim has been extremely rewarding for both myself and Judy.  Our relationship and interactions have improved, we've learnt many new things, and had lots of fun in the process!
I would and do recommend Kim and Catherine to every dog owner I meet.  I now understand my dogs behaviour a lot more and know how to communicate with her more effectively.
Laura Whittaker
E-mail:   info@pawperformance.co.uk
Phone:  0161 408 7315 or 07968 195799
Experience The Wonderful World Of Canine Freestyle And Clicker Training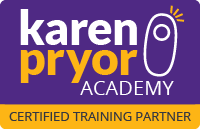 Ready To Have Fun With Your Dog?