Wow!  What a wonderful experience and to bring home both the HTM and Freestyle Trophies is just amazing.
Our team manager Kath Hardman said "This is an unprecedented achievement in the history of Open European Championships for Great Britain as Team GB not only won the Heelwork To Music Championship for a second time, but the Team also won the Freestyle Championship for the first time, to complete a first time double for Team GB."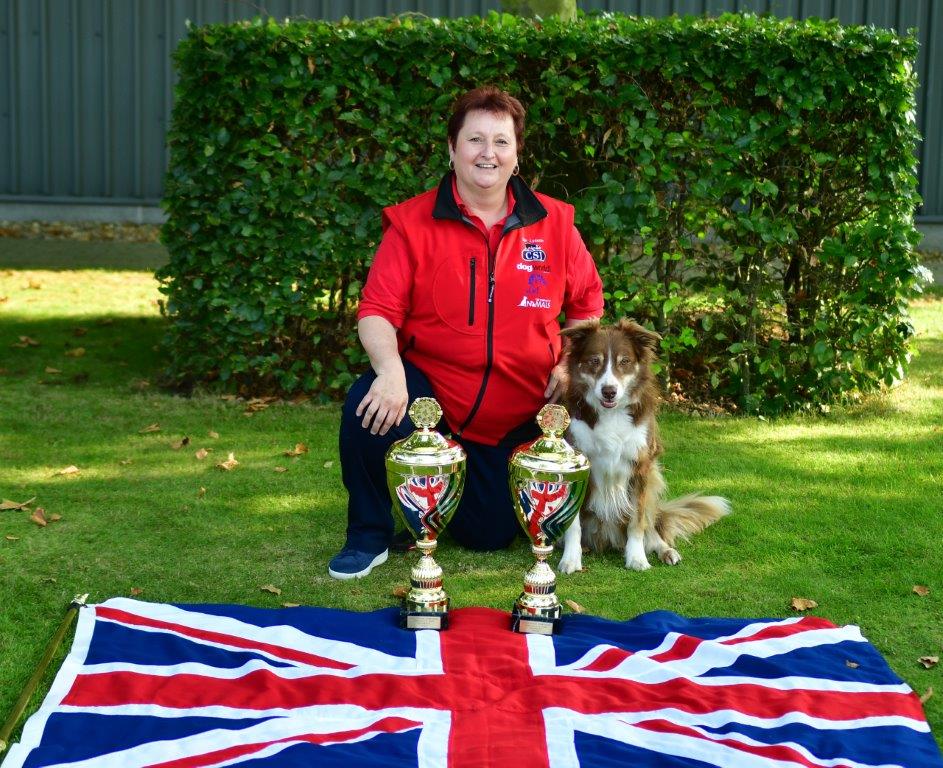 Tyler and I we delighted to represent Great Britain in the Freestyle Team.  We were last to compete for Great Britain in the Freestyle Team.  Everyone else had put in an excellent performance however the competition was very close.  We needed a strong score to ensure GB picks up GOLD.  We were on at the end on what was a very hot day.  Although challenging Tyler once again gave me his best and we were able to secure a score to take Team GB into first place.
Our score also secured us a place in the European Freestyle Top 10 along with Lucy Creek.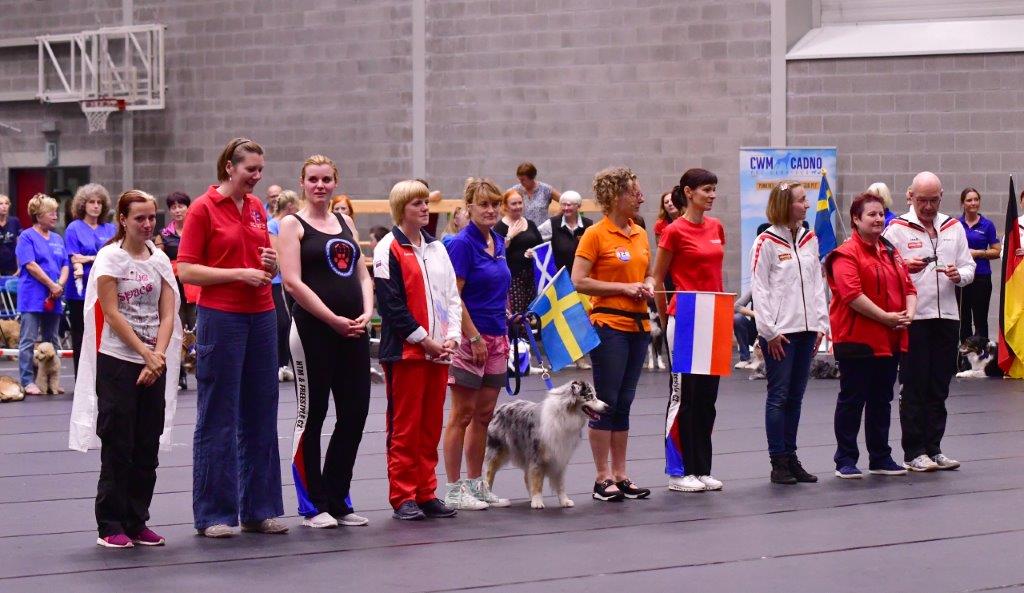 In the Freestyle Team Championship there were 54 competitors from 17 Countries and again, the top three GB scores were totalled to give Team GB first place. Lucy Creek with Harriot Skiffle King finished in 2nd place, Kim Lyddon from Cheshire with Canen You Said What (Tyler – Border Collie) in 9th place, Karen Sykes with Kingsfarm Spring Surprise (Working Sheepdog) in 16th place and the final member of the team was Kath Hardman with Stillmoor Extra Special (Border Collie). Freestyle Reserve was Lucy Creek with her Beagle Dialynne Making Waves – Teasel.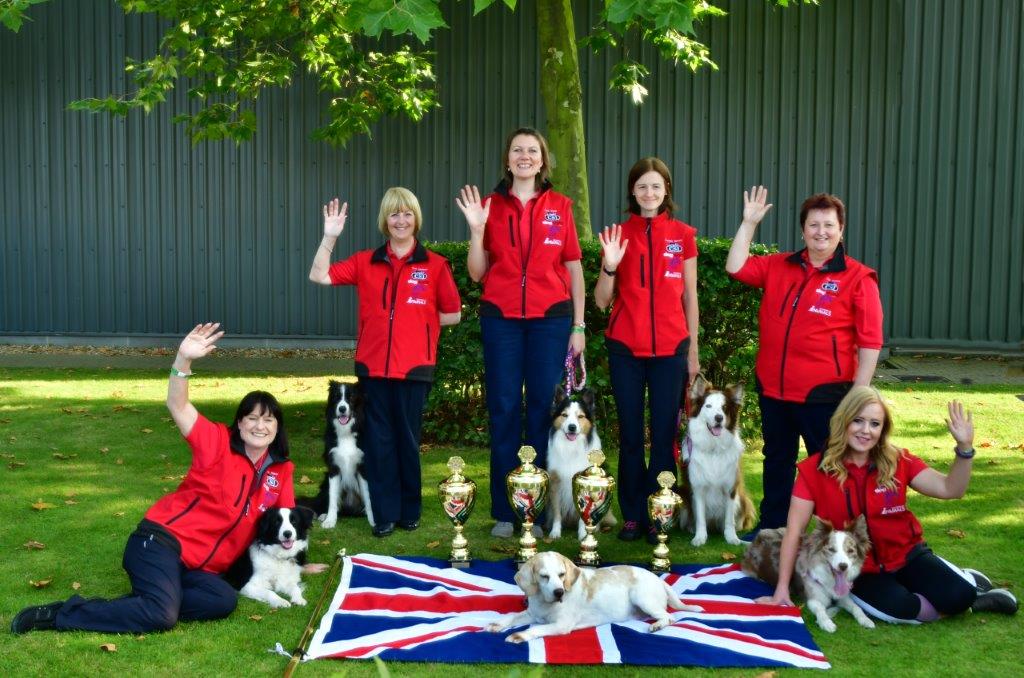 A special thanks go to the HTM community back home along with the team's travelling supporters for their enthusiasm, fundraising and support.   Our success would not have been possible without the financial support of our Major Sponsors.