I'm excited that Tyler and I have be selected as part of HTM Team GB for the first time.  We will be represent GB in the OEC Freestyle Championships which take place in Belgium on 25th-27th August 2017.

Click on the image above to find out more.
This will be a new experience for Tyler and I which we are really looking forward to.   We are fortunate to be part of a fantastic team which includes Lucy Creek and Skiffle, Karen Sykes and Midge, Caroline Garrett and Fawkes, Kath Hardman and Denby along with Lucy Heath and Indie.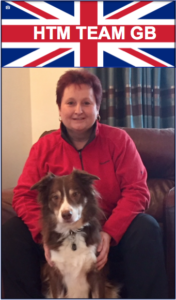 It will be wonderful meeting all the competitors from other countries and watching them perform with their dogs.  In previous years at this event we have seen many memorable and wonderful routines.  This year for the first time I will be watching from the stands rather than live stream which is very exciting.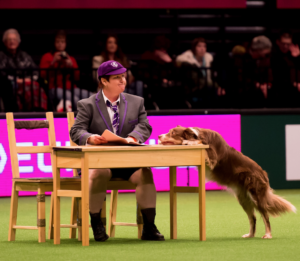 Once again we have received fantastic support from people in the UK HTM community as well as my friends.  Everyone is rallying round to fundraise for the team to travel and compete in Belgium.  Many of the companies with stands at Crufts have kindly supported us by donating some great products for us to auction on our FB fundraising page.  To find out more go to  https://www.facebook.com/HTMTEAMGB/
Finally, I'd like to wish every success to all the competitors from all countries participating at the Open European Championships in Belgium.